VI5000 vertical shaft impact crusher is on the way to Guangdong Province, China
At the beginning of 2013, Zhengzhou YIFAN's fresh orders are keeping uninterrupted increasing. It will lay a good foundation for the whole year sales volume. During the February, YIFAN has already delivered several equipments to every place of the whole the world. Such as VI8000II delivered to Chongqing, complete stone production line delivered to Indonesia etc.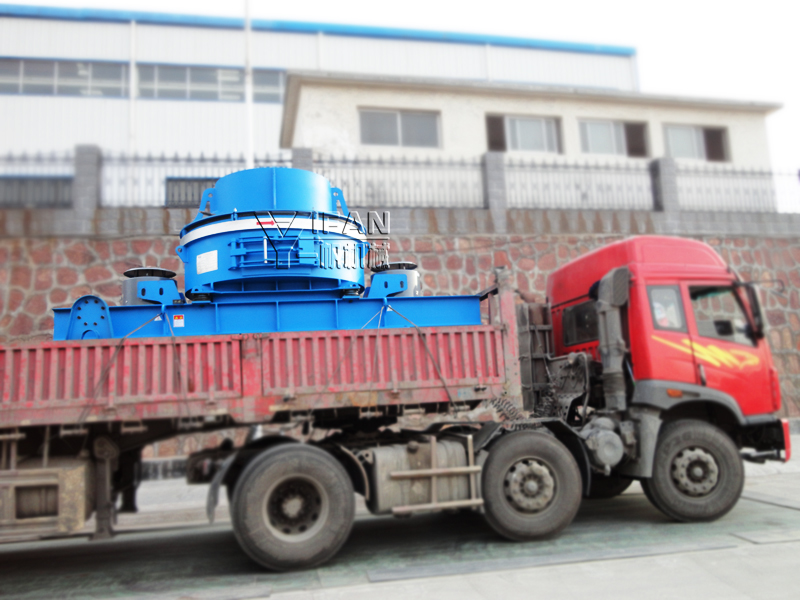 On 7th,Mar,2013, VI5000 vertical shaft impact crusher were already packed to Guangdong, China. It is the machine that Guangdong customers choose for our best quality and services. VI vertical shaft impact crusher will bring a new opportunity for Guangdong construction industry and sand making industry. VI Series Vertical Shaft Impact Crushers have another name called Sand Maker, which is high-performance equipment for sand making and shaping, is researched and produced by our corporation through absorbing the advanced technology from Germany, and has achieved world advanced standards. This equipment has two types: rock-on-rock and rock-on-iron. Sand yield of "rock-on-iron" type is higher by 10-20% than that of "rock-on-rock" type. This VI5000 Vertical shaft impact crusher created for Guangdong customer can produce high quality sand and stone materials at the same time maximizes the customer economic profit. So YIFAN was bold in innovating proessing technological design in the research and development of it.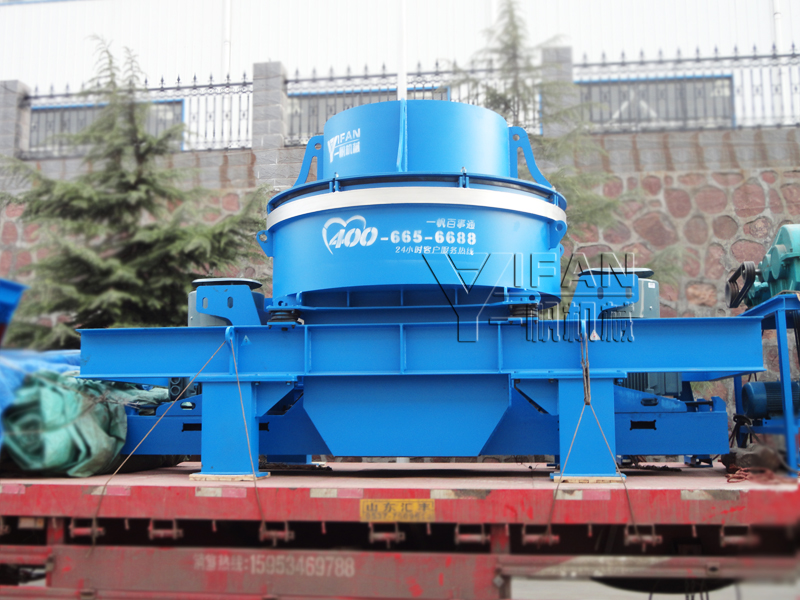 We all know that Guangdong, China is still developing rapidly, it is the precious area that many foreign business men would like to invest, especially the construction industry field. Zhengzhou YIFAN sand making machine will bring new development opportunity for all country and even for the whole world.
Thank you for your interest in YiFan. Please use any of the methods below to get in touch with us. or you can also leave your contact directly on the website.
Add: The Middle of Zhengyuan Road, Xingyang Eastern Development Zone.
zip:450100
E-mail:yifanseo@yfmac.com
MSN On line: yifancrusher@yahoo.cn
Skype: yifancrusher
Tel: +86-371-64628852 Fax: +86-371-64628872
The article by Yifan Machinery Editor: http://www.symonscrusher.net, please indicate the source , little
PREV: The persistent exploitation of cobbles boosts the development of hydraulic cone crusher
NEXT: YIFAN Sand Making Machine, Vibrating Screen and Sand Washer to Hunan
...........................................................
Please input your inquiry in below form, we will get back to you as soon as possible!
Privacy Policy