Screening Equipment in Turkey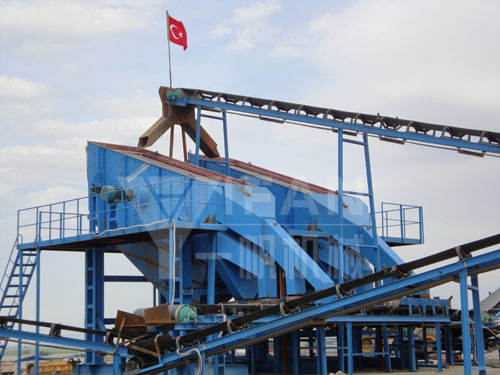 YK Series Inclined Vibrating Screen is a high efficiency machine that absorbs Germany Technology. It is applied to coal dressing, ore dressing, building material, electric power, and chemical industries.
Features and Advantages of YK Series Inclined Vibrating Screen :
[1] High vibrating force with unique eccentric structure. Adopt advanced construction, making the vibrating force powerful;
[2] The beam and case of the screen are connected with high strength bolts without welding;
[3] Simple structure, easy to repair;
[4] Adopt tire coupling and soft connection makes operation smooth;
[5] High efficiency, easy maintenance, sturdy and durable;
PREV: 没有了
NEXT: Sand Production Line in Jiayu
...........................................................
Please input your inquiry in below form, we will get back to you as soon as possible!
Privacy Policy