YIFAN Aggregate Production Line in Shanxi Pingshuo Started up Smoothly
YIFAN Aggregate Production Line started up smoothly in ChinaCoal Pingshuo New Building Materials Co., Ltd recently. This is a good performance of YIFAN domestic business while we are doing well in the international business.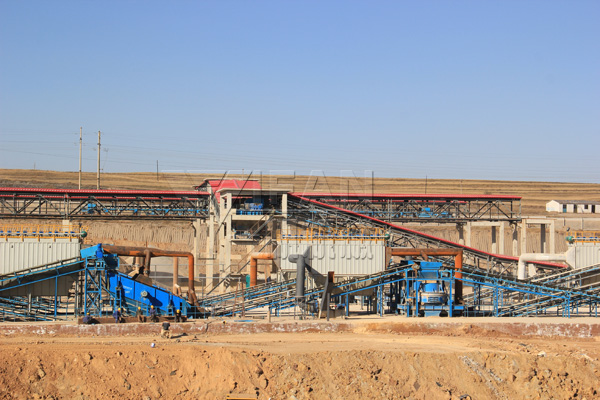 Sandstone is one of the most widely used building stone mainly formed by sand grains cementation. The sand content of the sandstone is more than 50%. As one of the world's three largest sandstone countries, China is rich in sandstone resources. According to the characteristics of sandstone in Shanxi, YIFAN technicians configured a reasonable aggregate production line for ChinaCoal Pingshuo New Building Materials Co., Ltd. The aggregate production line has the advantages of high crushing ratio, low running costs, energy saving and environmental protection, good grain shape of product and so on.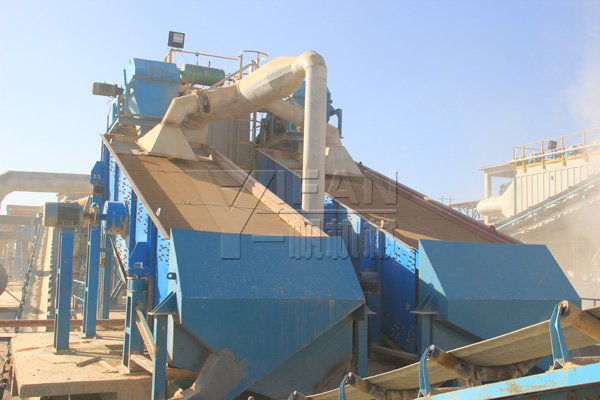 The aggregate production line takes the sandstone of the strip mine as raw material to turn the waste into treasure. It not only provides high-quality building sand for local construction but also fills in a gap in the local history of sand-making with sandstone. Both with its good social benefit and economic benefit, YIFAN aggregate production line got unanimous approval and favorable comment of customers.

Thank you for your interest in YiFan. Please use any of the methods below to get in touch with us.
Add: The Middle of Zhengyuan Road, Xingyang Eastern Development Zone.
zip:450100
E-mail:yifanseo@yfmac.com
MSN On line: yifancrusher@yahoo.cn
ICQ: 639607958 QQ: 2502761202
Tel: +86-371-64628852 Fax: +86-371-64628872
The article by Yifan Machinery Editor: http://www.symonscrusher.net, please indicate the source , little effort , thank you .

PREV: Outstanding hydraulic cone crusher in crushing industry
NEXT: Hydraulic cone crusher is significant effect in crushing iron ore
...........................................................
Please input your inquiry in below form, we will get back to you as soon as possible!
Privacy Policy