YIFAN PF1520 Impact Crusher is to be Sent to Shaanxi
As is known to all, impact crusher is the important secondary crushing equipment in the gravel production line, sand and aggregate production line, stone crushing and shaping. YIFAN impact crusher enjoys a high reputation in the domestic and international markets, so many large building stone processing factories are attracted by its far-flung fame and tend to choose YIFAN impact crushers. Recently, a stone processing factory in Shaanxi ordered a set of YIFAN PF1520 impact crusher, which will be delivered on May 29. 2013.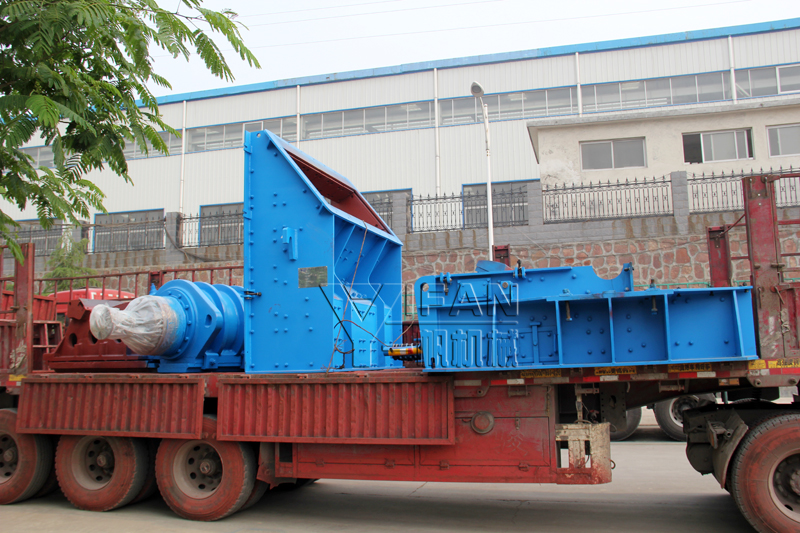 With 15 years' production experience, Zhengzhou Yifan Machinery Co., Ltd. produced PF series impact crushers, especially the large PF1214 series impact crusher, PF1315 series impact crusher, PF1415 series impact crusher, PF1520 series impact crusher and PF1818 series impact crusher, have good performance and reliable quality and best sold for a long time.
At present, due to its large output, small size, simple structure, big crushing ratio, little energy consumption, uniform product size, PF1520 impact crusher wins the trust of customers both at home and abroad.
Thank you for your interest in YiFan. Please use any of the methods below to get in touch with us. or you can also leave your contact directly on the website.
Add: The Middle of Zhengyuan Road, Xingyang Eastern Development Zone.
zip:450100
E-mail:yifanseo@yfmac.com
MSN On line: yifancrusher@yahoo.cn
Skype: yifancrusher
Tel: +86-371-64628852 Fax: +86-371-64628872
The article by Yifan Machinery Editor: http://www.symonscrusher.net, please indicate the source , little
PREV: Hydraulic cone crusher will have a great achievement in the developing of industry
NEXT: VC Sand Making Machine—a Great Leap Forward in the Technology of Crusher Industry
...........................................................
Please input your inquiry in below form, we will get back to you as soon as possible!
Privacy Policy