VC Sand Making Machine—a Great Leap Forward in the Technology of Crusher Industry
The infrastructure development is closely related to sand making and crushing industries. The construction of railway, highway, buildings, water conservancy facilities an so on, all need to use a lot of sand and construction aggregate. Sand making machine plays an irreplaceable role at that time.
With the improvement of the manufacturing technology of sand making machine, the models and types of sand making equipment also emerge endlessly. In recent days, the VC series sand making machine developed and manufactured by Zhengzhou Yifan Machinery Co., Ltd. stands out in massive sand making equipment with its high-end technology.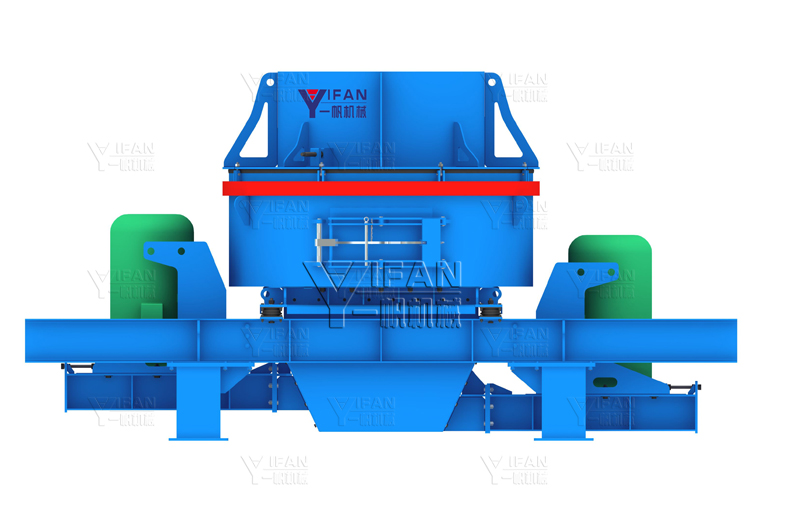 YIFAN VC series new type sand making machine is China high-performance crushing equipment with the world's advanced level. The best thing about VC series sand making machine is that it can prolong the service time of the machine, which dramatically lowers the cost and improves work efficiency. In addition, VC series sand making machine has easy maintenance, low noise and no pollution, is the most advanced, practical and environment-friendly fine crushing equipment.
The advent of VC series sand making machine not only provides high quality sand and aggregate for highway, high-speed railway, high buildings, municipal, hydroelectric dam construction, concrete mixing station, but also plays a huge role in the raw material processing in the coal, electric power, chemical and building materials industries. Therefore, YIFAN VC series new type sand making machine will be the new favorite of the future building industry and mineral processing industry. With more than ten years' experience, YIFAN ensures that with its excellent performance and reliable technology VC series sand making machine is superior to similar products.
Thank you for your interest in YiFan. Please use any of the methods below to get in touch with us. or you can also leave your contact directly on the website.
Add: The Middle of Zhengyuan Road, Xingyang Eastern Development Zone.
zip:450100
E-mail:yifanseo@yfmac.com
MSN On line: yifancrusher@yahoo.cn
Skype: yifancrusher
Tel: +86-371-64966831 Fax: +86-371-64628872
The article by Yifan Machinery Editor: http://www.symonscrusher.net, please indicate the source , little
PREV: YIFAN PF1520 Impact Crusher is to be Sent to Shaanxi
NEXT: 150t/h basalt crushing production line applied in Sri Lanka
...........................................................
Please input your inquiry in below form, we will get back to you as soon as possible!
Privacy Policy