Aggregate Production Line in Azerbaijan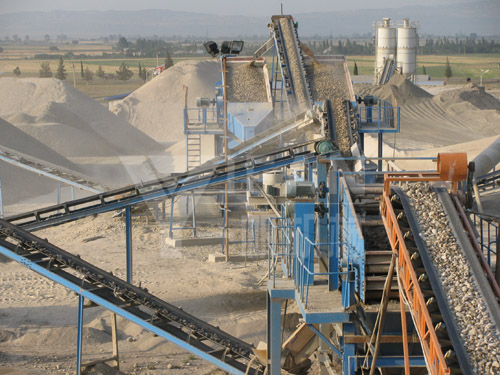 Yifan provides you technical support of whole set of Aggregate Processing Line. This line includes vibrating feeder, jaw crusher, impact crusher, vibrating feeder, sand maker, and so on. Together with belt conveyors, it makes up a complete unit of aggregate processing line.
Process flow of Aggregate Processing Line:
Vibrating feeders feed material into jaw crusher for primary crushing. Then material goes into impact crusher or cone crusher for secondary crushing after get reasonable size from primary jaw crusher. And then finished materials goes to vibrating screen for gradation. Satisfactory material is transported by conveyor belt. Output sizes is determined by model of crusher and vibrating screen.
PREV: Mobile Jaw Crusher in Menggu
NEXT: YiFan Cone Crusher Needs Your Attention
...........................................................
Please input your inquiry in below form, we will get back to you as soon as possible!
Privacy Policy