Mobile Jaw Crusher in Menggu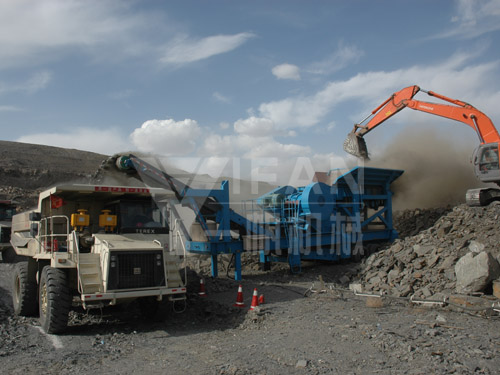 According to the different requirments of different crushing process,PP series mobile crusher can form the following two processes of "crushing first,screening second"or"screening first,crushing second",The crushing plant can be composed of two-stage plants or three-stage.The two-stage plants consists primary crushing plant and secondary crushing plant,while the three-stage plants include primary crushing plant,middle crushing plant and tertiary crushing plant,each of which is of high flexibility and can be used individually.


PREV: Basalt Production Line in Xianju county, zhejiang province
NEXT: Aggregate Production Line in Azerbaijan
...........................................................
Please input your inquiry in below form, we will get back to you as soon as possible!
Privacy Policy